About Us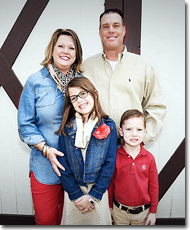 Desert Safaris, LLC was formed in 1994 by Hunter Ross. A Texas native, Hunter was born and raised in the Trans-Pecos region of West Texas and is a 1996 graduate of Sul Ross State University with a degree in business management. As a lifelong sportsman, he has a wealth of hunting experience - both on a personal level and as a professional guide. Hunter has pursued big game throughout the globe including Alaska, Hawaii, Australia, England, Spain, Africa, China, Mongolia, Canada, Mexico, New Zealand and extensively throughout the continental United States.
For many, hunting trips are a serious commitment of both time and money and good trophy areas are becoming increasingly difficult to find. We provide top-shelf hunting opportunities in Texas and New Mexico for Mule Deer, Pronghorn Antelope, Free Range Aoudad Sheep, Elk and countless exotics species with 2016 being our 22nd year full time in the outdoor industry. We have the expertise that comes from an abundance of hunting experience in the areas we lease and provide some of the highest success rates in the business on trophy big game with top-notch equipment, experienced guides, first class facilities and over 750 sq. miles of private ranches leased exclusively to our operation. We are constantly improving our properties to make them more "hunter friendly" and to better your chances of harvesting that once in a lifetime trophy. We will retain all of our proven performer ranches as well as adding new properties this season to provide our clients with the best personal service and experience available.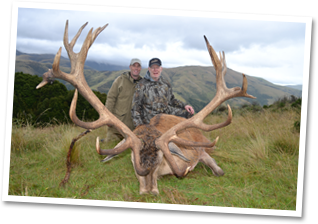 A sportsman knows a successful trip is more than the collection of trophies, but an enjoyable experience in the field and camaraderie with friends and family. The chase and the challenge of the unknown and dealing with changing conditions are just some the factors that draw us to the sport. Desert Safaris is a family owned business, and we take hunting very seriously, with it being our year-round occupation. You will never find any hidden surprises hunting with us. A maximum effort is guaranteed to each and every client and everyone is treated with the utmost courtesy and respect. Our goal with each individual hunter is to provide a memorable and enjoyable trip with consistent quality results. A repeat client rate of 80% annually is a tribute to the effort and integrity of our operation.
I personally stand behind each and every hunt we offer 110%. Our properties are researched and hand selected by me, thus passing on top quality trophies to our customers. Our livelihood and reputation depends upon your success during your hunt. All of the guides and I are dedicated sportsman and we know what it takes to make your trip a success and are as serious about the hunt as you are. Desert Safaris is committed to the idea that the best advertisement is a "satisfied client." We value your business and look forward to seeing you soon in the field to help you achieve your hunting goals.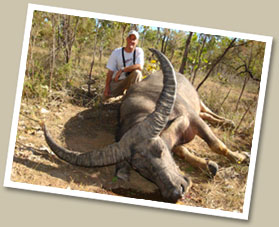 Gracias,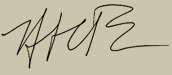 Hunter & Denise Ross